Page 1 of 6
QRV-09 - The ultra high performance SMD headphone amplifier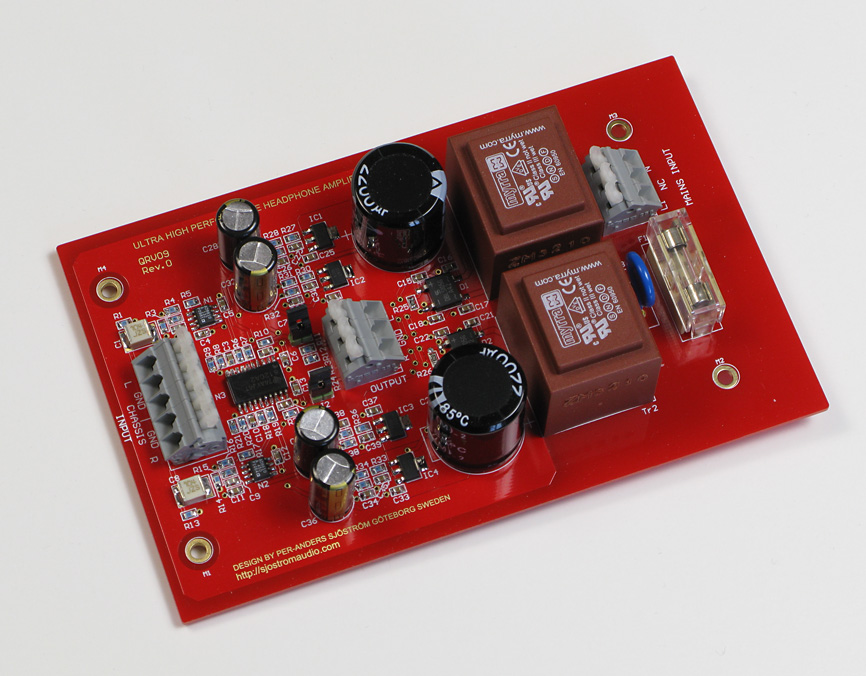 Click on the picture to see a larger view of the pcb.
The performance is outrageous in headphone amp terms. See the technical data!
Interesting features:
The pcb fits virtually any single opamp
Room for good coupling caps (if you must or like).
Input LP-filter if you have problems with RF interference (you should have a filter though).
High speed and high performance SMD current feedback amp as output stage.
No global feedback.
High quality power supply with large smoothing caps and transformers on the pcb.
Separate voltage regulators for each channel.
Fits any headphone.
My design goal was to take out most of the performance of the TPA6120 and when I listen to the amp I think I have succeeded.