Page 1 of 8
SPS-01 The Sjöström Power Supply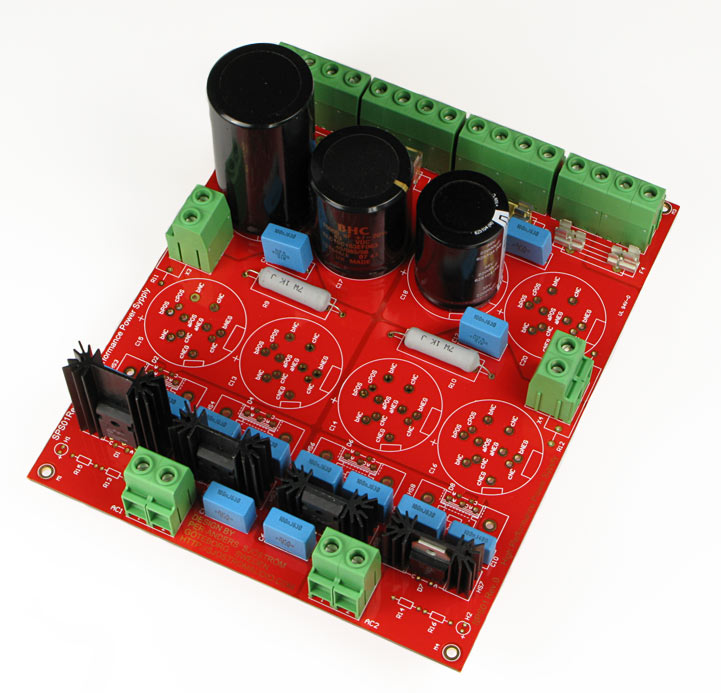 Click on the picture to get a larger view.
This design is based on Jan Dupont's idea . The goal was to make a huge power supply with high-end rectifiers and as versatile as possible.
Interesting features
2-layer pcb with 70 um (2 oz.) copper.
2 mm thick pcb.
Gold pads.
Discrete High-End rectifiers.
Option for TO218, TO247 and TO220 diodes.
Snubbers at each diode.
LED's as voltage indicators.
Bleeder resistors.
Option for three different pinouts of the big smoothing caps including the high performance models from BHC.
Huge 16 sqmm (AWG5) terminals from Phoenix.
Fuse holder, both for european and american types.
Terminal for series inductor.