Page 1 of 6
UBC-01 Audio Balanced Driver - Unbalanced to Balanced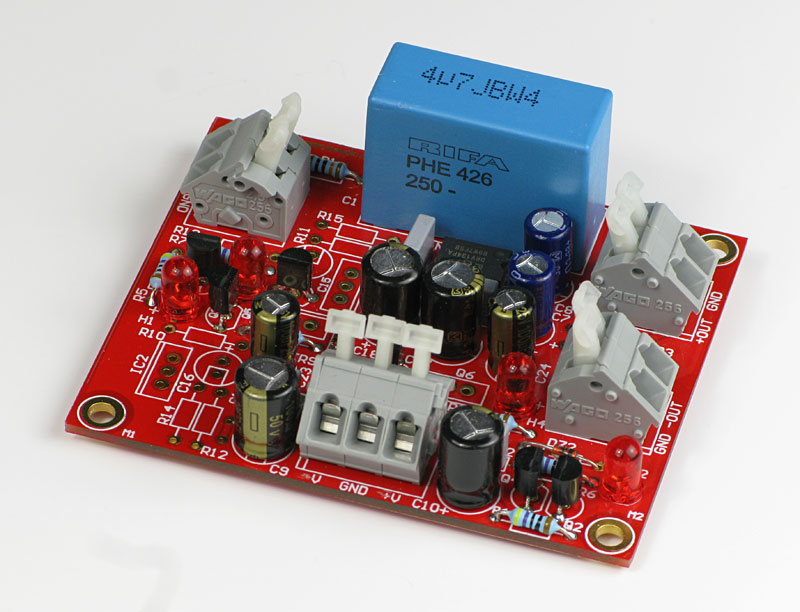 Click on the picture to get a larger view.
UBC01 is a converter for an unbalanced signal to balanced. The major function is established by a DRV134/135. This design is very well suited for connecting two power amplifiers in bridge mode.
Interesting features
2-layer pcb with 35 um copper.
Gold pads.
Extremely low distortion.
High common mode output impedance.
Low and adjustable differential mode output impedance.
Option for DIL08 or SO08 DRV134/135 .
Several types of input coupling capacitors, high performance RIFA PHE426 polypropylene or 5 mm/ 0.2" caps such as polyester or other types with the same footprint, or some other type with pin spacing from 15 to 27.5 mm.
On-board regulators of LM317/337 type
Discrete regulators for using higher voltage than the max supply voltage of the LM317/337.